Some of Vincent Scafiti's fondest childhood memories are centered around the kitchen of his traditional Sicilian family, as he was struck by the love and care his grandmother put into crafting delicious meals. These days, Scafiti — now the head chef at The Farmhouse at Waterfall Club along Lake Burton — puts the same level of care into his own cooking.
"That's really where my love of food started," Scafiti said. "I want to bring the same love to my dishes because if I'm not, then there's not really a point to doing it."
Despite having always loved being around food and food preparation, the arts are not Scafiti's first profession. He started out as a musician, playing drums with a number of bands and performers in Florida.
Though he didn't know it at the time, Scafiti's life changed nearly 30 years ago when his brother, who worked in the hospitality industry, asked him to provide assistance at a function at Jacaranda Country Club in Plantation, Florida. Scafiti agreed.
So impressed with the work Scafiti did during the event, the club's staff offered him a job shortly thereafter, which he accepted. "I loved (working in the music industry)," Scafiti said. "I think there was just the wear and tear of it were taking its toll."
Scafiti worked in the country club's pantry, which primarily entailed salads and desserts, he said. "I immediately liked it, working in food," Scafiti said. "I liked the people. The people in the food industry seem to be a little crazy, so I guess I fit the bill." In the few years he worked at Jacaranda Country Club, Scafiti proved himself talented, and over the following years, his roles in kitchens continued to grow. When he was given the opportunity to work at The Left Bank in Fort Lauderdale, a five-star restaurant consistently listed as one of the finest in the country, Scafiti jumped.
At The Left Bank, Scafiti was able to learn under Chef Jean-Pierre Briere, who would later go on to host the PBS series "Incredible Cuisine."
From 1997-2004, Scafiti served as Chef de Cuisine at The Left Bank. Eventually, he moved on to another opportunity and learned from another top chef — G.G. Romano.
"(Romano) was the first executive chef of the world-renowned restaurant Paparazzi's in Manhattan," Scafiti said. "He was an old-school classical guy, and I'd never been to culinary school, so he took me by the hand and would beat me up, and yell at me and call me a shoemaker… but I learned from that."
After that, he became executive chef at Tutti's in Saint Bonaventure, which is where he discovered his love of exhibition cooking or cooking in sight of the diners. "There's a lot of craziness and sloppy stuff that goes on in restaurants behind closed doors," Scafiti said. "This puts it all out in the open."
Scafiti brought his talents to Northeast Georgia in 2011, when he made the transition to a restaurant owner, opening up The Farmhouse at Persimmon Creek, located in Clayton. Over the next six and a half years, it garnered a reputation as one of the best eateries in Rabun County.
When the building's lease expired, he decided to relocate to the Waterfall Club on Lake Burton, where he now serves a large base of people, both locals and otherwise.
"A lot of our customers come up from Atlanta, Gainesville and other communities to the south," Scafiti said.  Moving forward, Scafiti hopes to broaden the scope of what is offered at The Farmhouse. Soon, he will host bi-monthly events with Carlton Chamblain, a bartender at Fortify Kitchen & Bar, another upscale Clayton restaurant.
Though his upbringing was Sicilian, Scafiti's specialties are French and Mediterranean cuisine, as he likes the versatility they provide. In particular, Scafiti enjoys working to create unique fish dishes. Food preparation is often referred to as the culinary arts, and for Scafiti, it truly is an artform. This is his guiding philosophy.
"It's no different than me or other musicians with our music, or a sculptor and his work, or a painter with his work," Scafiti said. "It's a form of self-expression, just like all art."
06/12/2018 –
"Jumping Off Point" Deck Party
On Thursdays, Twice Monthly, beginning June 28th,
thru the season, from 5 pm to 8 pm we are featuring
Carlton Chamblin and his "Farm to Cocktail" Creations.
The Farmhouse at Waterfall Club and Carlton have collaborated
bringing "Farm to Table Food and Drinks to The Waterfall Deck!
These Events are open to the public!
Hor D'oeuvre's will be available.
Plan to join us for Dinner following.
05/01/2018 –
As you may know, The Farmhouse is now located inside the gates of the Waterfall Club. This is a very exciting development for both the The Farmhouse and Waterfall Club, as the restaurant's new location will allow for added space, visibility and convenience for Farmhouse guests. Although we are located inside a private club, The Farmhouse is still open to the public for dinner (by reservation only) Wednesday – Saturday.

For those who aren't familiar with our new home, Waterfall Club is truly one of the most unique private clubs in all of the US. Perched high atop Lake Burton, Waterfall Club offers an incredible host of benefits including:
18 Holes of Premium Championship Golf
Multiple Dining Venues (Including Farmhouse)
Indoor & Outdoor Tennis Courts
Full Service Fitness Center
Family-Friendly Swimming Pool
Full Calendar of Social Events & Junior Programs
Access to Lake Burton from Private, Community Dock & Water Sports Programming
The Farmhouse will continue to operate as a public facility for the duration of the 2018 club season. We do want to make you aware, that over the next two years, Farmhouse will transition to become a members-only dining facility reserved exclusively for Waterfall Golf and Social members. With that in mind, the club is currently offering a very special opportunity for new members to join the club for a reduced initiation fee. To learn more about the amenities and services at Waterfall Club, we encourage you to contact the club's membership director, Amy Giles at 706-212-4000, ext. 227.
In the meantime, thank you for your continued support of The Farmhouse. We look forward to serving you and your family very soon!

Click to view full size photo
Spacer for the picture Duis gravida elit est, sed eleifend nibh dapibus non. In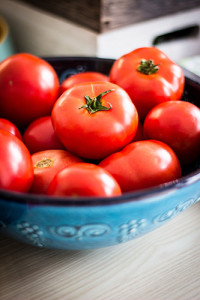 iaculis pre