06/12/2018 –
"Jumping Off Point" Deck Party
On Thursdays, Twice Monthly, beginning June 28th,
thru the season, from 5 pm to 8 pm we are featuring
Carlton Chamblin and his "Farm to Cocktail" Creations.
The Farmhouse at Waterfall Club and Carlton have collaborated
bringing "Farm to Table Food and Drinks to The Waterfall Deck!
These Events are open to the public!
Hor D'oeuvre's will be available.
Plan to join us for Dinner following.
05/01/2018 –
As you may know, The Farmhouse is now located inside the gates of the Waterfall Club. This is a very exciting development for both the The Farmhouse and Waterfall Club, as the restaurant's new location will allow for added space, visibility and convenience for Farmhouse guests. Although we are located inside a private club, The Farmhouse is still open to the public for dinner (by reservation only) Wednesday – Saturday.

For those who aren't familiar with our new home, Waterfall Club is truly one of the most unique private clubs in all of the US. Perched high atop Lake Burton, Waterfall Club offers an incredible host of benefits including:
18 Holes of Premium Championship Golf
Multiple Dining Venues (Including Farmhouse)
Indoor & Outdoor Tennis Courts
Full Service Fitness Center
Family-Friendly Swimming Pool
Full Calendar of Social Events & Junior Programs
Access to Lake Burton from Private, Community Dock & Water Sports Programming
The Farmhouse will continue to operate as a public facility for the duration of the 2018 club season. We do want to make you aware, that over the next two years, Farmhouse will transition to become a members-only dining facility reserved exclusively for Waterfall Golf and Social members. With that in mind, the club is currently offering a very special opportunity for new members to join the club for a reduced initiation fee. To learn more about the amenities and services at Waterfall Club, we encourage you to contact the club's membership director, Amy Giles at 706-212-4000, ext. 227.
In the meantime, thank you for your continued support of The Farmhouse. We look forward to serving you and your family very soon!

Click to view full size photo
Spacer for the picture Duis gravida elit est, sed eleifend nibh dapibus non. In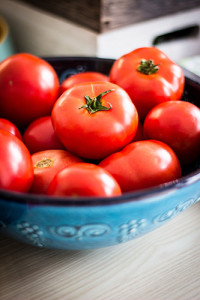 iaculis pre